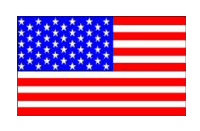 Boro Sand & Stone Corporation is a family-owned provider of ready-mixed concrete, cement, washed sand, stone and other aggregates in southeastern Massachusetts. Our two locations in North Attleboro and Easton allow us to service all of your sand, stone, concrete, and aggregate needs throughout southeastern Massachusetts.
Boro is focused on quality products and customer service. We are sure you will be happy with all of your interactions with Boro. We can handle all jobs from the smallest sidewalk to the largest building.
Whether you are a contractor or a homeowner, contact us today to find out how we can fill all of your needs with professional, courteous service. Our website is designed to give you the tools you need to make informed decisions. Peruse our glossary, or find out how much concrete you need with our handy concrete calculator. Read about Boro Sand & Stone and check out our helpful links, or just learn about concrete.
It's all here at www.borocorp.com, the online home of Boro Sand & Stone Corp.
Concrete Results Since 1960.